Porsha Ray and The Rhythmic Band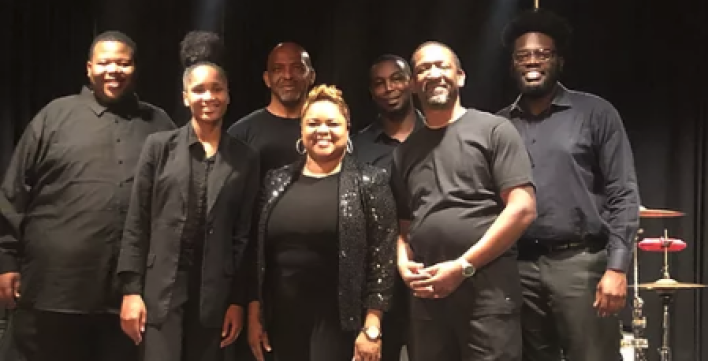 Let's go back to real adult music and merge it with today's hottest artists! Porsha Ray and Rhythmic singing your favorite R&B and Soul music like Natalie Cole, Patti Labelle, Gladys Knight, Sister Sledge, Mary J Blige, Kelanie, Ella Mae, Summer Walker, and Lela James. Also singing band music from the O'jays and Earth Wind and Fire.
To book Porsha Ray and The Rythmic Band email us at info@porsharaystudios.com or call us at 205-764-8451. We'll be in touch with you shortly.